Game: World of Warcraft: The Burning Crusade
Game Element: Nazan & Vazruden, the Final boss of Hellfire Ramparts
Discipline: Content Design
Today, we'll be discussing my very first serious dungeon boss! I was given more responsibilities after the success of "Attumen the Huntsman"
Not only was it a dramatic, dynamic fight, but originally, the other demon boss was supposed to be the final one!
We'll explore how my boss orc and his dragon ended up stealing the thunder and creating such a dramatic fight that players considered it the end boss of the raid.
Let's dive in.
A few days after finishing "Attumen the Huntsmen", level design wrapped up the first dungeon of the Burning Crusade called Hellfire Ramparts, it was our first attempt in a dungeon that was closely integrated with the shape of the dungeon outside of the raid.
Scott went ahead and spawned the dungeon, deciding on the density of the packs, the pathing speed of the patrollers and then came into my office.
Task debrief
Scott: Alright, Mr. Brazie (he always called me Mr. and I still have no idea why), I've got a big task for you.

Me: Oh sweet, do you need me to test pull all of the bats in Karazhan again?

Scott: Ha. No. I want you to sit with Joe Shely and design all of the abilities in Ramparts.

Me: Whoa, really?

Scott: Yeah, just work together. Then when you finish, I've got a boss for each of you.
Joe and I worked together pretty quickly to knock out the ability design for the dungeon, including my favorite part, a little wolf ambush that triggered halfway down the halls. Then we spoke with Scott the next day.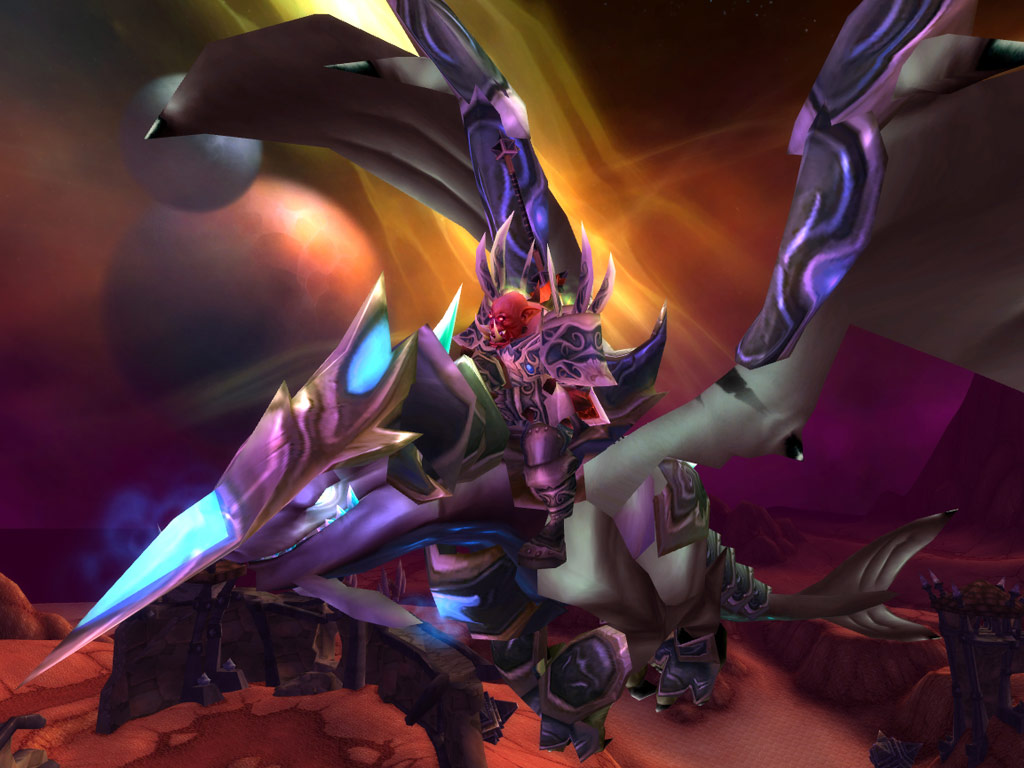 Scott: Alrighty, this next dungeon is a double-header. There's two bosses at the end and there's two of you. Joe, you've been here longer.
There's a demon boss and an orc with a pet dragon.
Which one would you rather do?

Joe: I'll do the demon.

Scott: Sweet. Then, Mr. Brazie, you have the orc and his dragon. Basically, just make fight "Reverse Rend and Gyth" and you're good.
Maybe have the boss flying around before the fight begins.
Let me know when you're ready to review.
Now, I don't know what your impression of me is, readers, but I love doing the exotic and difficult to implement.
"Why do Rend and Gyth… when I can do *flying* Rend and Gyth!"
… and thus triggered the most painful boss development I had ever done. (ok, ok, it was only my second boss, take it easy on me!)
Development Dollars are Expensive
Choosing where you decide to spend your time as a developer is a very difficult skill to develop.
Do you invest a lot in a risky, potentially game-changing design or do you invest in a highly polished, basic experience?
Early on, eager to prove myself, I pushed myself too frequently into the high risk category.
Some of that's okay – you're new, nobody expects anything and readily forgives you if you fail. This is an extremely important aspect of any game design culture.
If it's not safe to fail, you will never push yourself to grow.
However, I recklessly pushed forward in every aspect of my designs.
So what was the risky, low-payoff decision I made with this fight?
If your thought was either "oh, it's because the dragon flies" or "oh, it's because the dragon lands", you are close, but not quite.
Let's review his design!
Sometimes You Do OK on the First Try
Vazruden:

Revenge – Deals cleave damage to the target and two nearby enemies when the target dodges.
When Vazruden reaches 50% health, he calls Nazan down from the sky to assist him.
Nazan:
Flies around in the air, bombarding enemies, until Nazan calls him to the ground.

Fireball – Deals Fire damage to a random enemy. This ability can only be used while flying.

Liquid Flame – Leaves a burning spot on the ground that causes damage to enemies within it for 10 sec.

Flame Breath – Deals Fire damage in a cone in front of Nazan.
Only used when he lands.

Dragon Roar – Fears all enemies nearby for 3 seconds, except the tank. [Heroic Only]
Analysis:
What's the state of this design?
Let's consider the goals:
Gameplay: Pick abilities that players understand and enjoy handling.
Simple: There were 34 dungeon bosses in Burning Crusade. Dungeon bosses need to be simple, understandible and quick to build.
Nostalgia: Remind players of a familar, but underplayed encounter from classic wow.
Aesthetics: Make use of the open vertical space.
Training: Give a new designer experience recreating a familiar experience.
Do your own analysis and reply in the comments. I will respond, then update this post afterwards… and tell you about the horrible mistake I made.
Initial Analysis:
Gameplay:
Vazruden is boring. For a heroic, scary orc, he does almost nothing. Furthermore, aside from the random damage from Nazan's fireballs, nothing is really going on here.
Vazruden's dodge proccing revenge is not a fun mechanic. Furthermore, the cleave plus AoE fire stacking punishes melee groups heavier than ranged groups.
Flame Breath is fine on its own, from a pure concept. However, as mentioned by several commenters, the execution was lacking.

Specifically, the fact that he didn't have a cooldown when he landed meant players randomly died.
Simple:
This encounter is quite simple, right?
Actually, no. "Flying" creatures at this point during WoW's development had to be hand pathed.

This was not only a difficult process, but also hard to modify, due to poor tooling.

Furthermore, the presence of two creatures, who can be killed in any order, creates a number of difficulties. For example, which one drops loot? What happens if one creature leaves combat, while another is still alive?
These kinds of contingencies make a simple surface encounter hard to implement.
Nostalgia:
Success. Subtle, but effective
Aesthetics:
This was a huge win… until the fight started. Seeing the dragon fly around was awesome pre-fight.
Within the fight, it was a huge dragon… who you never saw because he was above you all of the time.
Furthermore, the aesthetics of a flying dragon played against the mechanic of having an attackable add flying around in the air.
Training:
This worked out. However, I ended up going further down the deep end than I expected… because of…
The Huge Mistake
So what was the huge mistake that I made…?
Well, I decided that if the master died and the dragon lived, the dragon would wake up the orc and go back to flying around.
"What?" you may have said.
Yes. That single decision ended up taking over a week of my time to implement, fix, refix, fix, find another bug, fix that bug. Patch over the patch.
It was a ton of time wasted on a very minor polish point.
Eventually, Scott came into my office and said, "You know, usually I just despawn and respawn everything." … and in 20 minutes, the encounter reset and respawned just fine.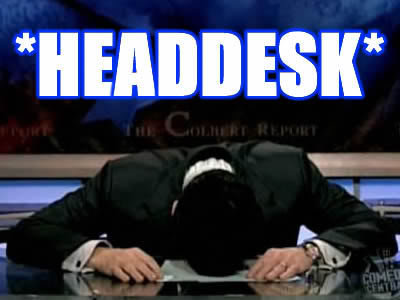 There are times where you'll just try too hard to make something work that just doesn't add any value.
Can we make it Better?
I think the easy answer to this is yes. So let's take the framework and think through it:
How can we:
Make it clearer what Vazruden and Nazan do?
Make players care about the mechanics in an appropriate way?
Create opportunities for responses that make players feel good?
Make the experience more satisfying?
Make the boss abilities and theme fit better into his role as a Herald of Illidan?
Lessons:
I really hit the theme of the fight, capitalizing on the visual opportunity created by the unique landscape of the dungeon.
The initial phase was visually cool and allowed ranged players to 'weaken' the second phase, creating agency and opportunity.
However, I ultimately stole the show from the other boss in the dungeon, in a way that wasn't planned and probably caused our lead to grit his teeth a bit.
My lead had given the final boss to another designer, and mine turned out more visually dramatic and with better voice-over lines thanks to Mickey Nielson, and it turned out that players considered it to be the better final boss.
I would've probably gotten a "yelling session" if it was not for delivering this unique player experience.
Going the extra mile is very worthwhile, so long as the situation surrounding it pays off.
I found creative ways around the various problems with flying creatures and delivered on a fight others thought couldn't be done inside a dungeon.
You can push your limits when you have strong design fundamentals.